« Reliable network, credible partners »
TOP Madagascar is an association of professional Tour Operators of Madagascar, created in November 1991, and whose members are selected according to rigorous criteria constituting both a true quality label and a charter of confidence.
TOP Madagascar's mission is to accompany the tour-operating profession in its communication with professionals and the public, and to allow the whole profession to be represented to the various stakeholders of the tourism sector: professionals, institutions, destinations, organizations structuring standards and mediation (dispute resolution) and the public.
TOP Madagascar also has a mission of communication of the whole profession and aims at making progress of the professionals by carrying out a reflection on the activity of tour-operating, its environment and on the habits of the customers with regard to the new practices and the relations with the distributors.
Finally, TOP Madagascar plays a role in the economic development of Tour Operators by establishing economic and financial references for the profession and formalized operating rules with destinations, institutions and distributors.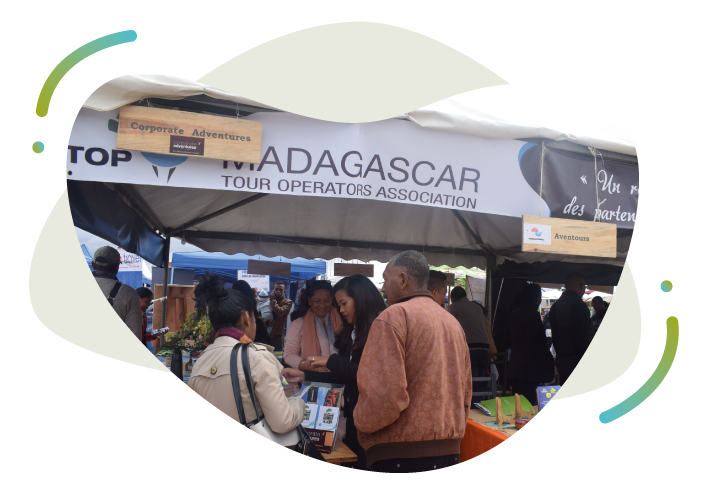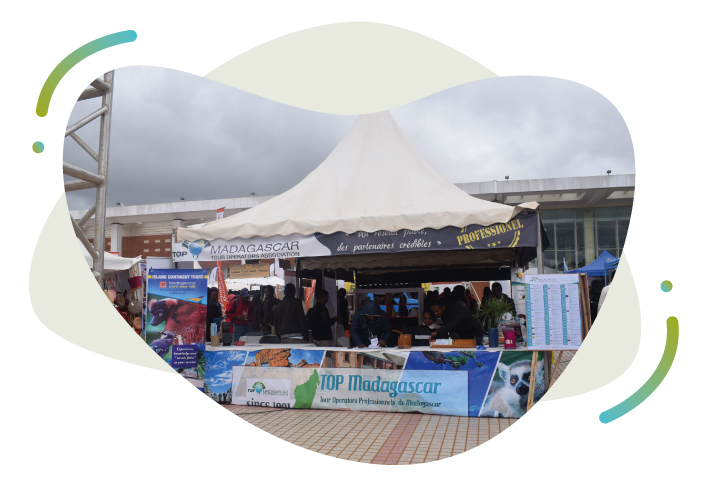 IVATO Antananarivo Airport
Dear travelers, welcome, tongasoa! The Association of Professional Tour Operators of Madagascar welcomes you upon your arrival at Ivato Antananarivo Airport.
Our kiosk, located in the arrival hall of the Terminal B, of the airport of Ivato, is opened during the arrivals of the international and regional flights from Monday till Sunday. You will find there practical information on the destination Madagascar.
Our agents are at your disposal to direct you to travel professionals for a safe and pleasant stay in Madagascar.
Dear members, our kiosk is the rallying point for the arrival of your clients, individuals and groups.
You can leave your flyers and other presentations there. A television set broadcasts permanently promotional films about our destination, our members and our partners. Do not hesitate to inform our agents, Mrs. Mirana and Mr. Emmanuel, of your visit.
Visit Madagascar with
the professionals
Our members will accompany you in the discovery of the biodiversity of Madagascar
Discover the most beautiful tourist sites selected by the TOP members